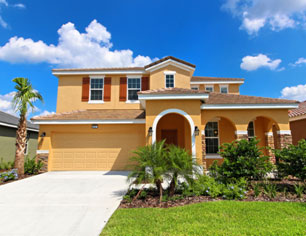 For 2023 "Prestige Vacations Direct" have added even more brand new homes for you to select.We now offer 450+ homes of all sizes and price ranges. In the search section just enter your desired travel dates, and the first homes showing with the green flashing "BOOK NOW" button can be instantly reserved. You can book for 2024 and 2025. Alternatively select Inquire on line and we will send to your E-mail a selection of available homes, in the "Disney World" Orlando Area. You can call us toll free at 1-877-462-4424 or local 407-397-7642.
We are also offering 2023 reservations at 2015 rates, plus we now have even more Brand New homes located New resorts such as Champions Gate, Solara, Storey Lake, Windsor Island Resort, Sonoma, Windsor @ Westside and of course Solterra. Choose 3 bedroom, 4 bedroom, 5 bedroom, 6 bedroom, 7 bedroom, 8 bedroom, 9 bedroom, 10 bedroom, 11 bedroom and even 13 bedroom plus 14 bedroom.
Rates for 2024 start at a 3 bed 2 bath Pool home, from $109.00 per night. This unbelievable rate first Introduced in 2010 by Prestige for the complete home (not per person) including Free Wi Fi cable TV etc.
We have for 2024 made our "Online Booking" system even easier, backed by the security of PayPal. No PayPal account? No worries. Just click Credit/Debit and use the card of your choice.
Talk to us 1-877-462-4424 (Toll free). We are here to answer your questions. You can also complete our Online Inquiry form and we will email homes available for your chosen dates.
Let PRESTIGE VACATIONS DIRECT amaze you... For Less than the price of a Hotel Room you can visit DISNEY WORLD ORLANDO and all your family and friends can stay together in their very own home... a PRESTIGE VACATION HOME!
Find a Home
3 bed Pool Homes from $119.00 night. Book Now for 2024
Inquire Online

Vacation Homes

What People Are Saying
Hello just a short note to thank you for your wonderful home "Brianna's Castle" we stayed there September 13-20. We greatly enjoyed our stay we will be back again probably next year and will recommend you to friends and family thanks again for the wonderful home.
Lynn R - Ontario, Canada
Just wanted to let you know that our home was all we hoped it would be and more. It was in a very convenient location. I will tell anyone that visits Florida and needs a place to stay to please contact Prestige. My family and I both agree that our home was one of the highlights of our vacation, very affordable and an experience we will never forget. It's wonderful to be able to have a home away from home. Also a Huge Thank you to Carmen for her patience with me because I contacted her quite a bit, with it being my first trip there, but she was always very pleasant and very courteous.
Joanne E. - Bennetsville, NC
I just wanted to say thanks to each and everyone of your team member for making my vacation a success. I really enjoyed the vacation homes and it was everything you had advertised no gimmick. My family and I enjoyed ourselves so much, that we are ready to vacation with you again.
Deborah R - Cackeysville, MD
---